We've had serial houseguests in late December, early January. First, my sister Faith and hubby Morty came for Christmas, Then Annie's sister Tanya came, with her new boyfriend Barry, on their way from New Mexico to a long (several months) vacation in Mexico. Then, overlapping Tanya's visit by a few days, Tanya's oldest son Ray came from Seattle with his wife Souhir and their baby Sofia. On the 10th, Reed, Lisa, Zac and Lucy came out for the day. Many pix were taken. Here are a few: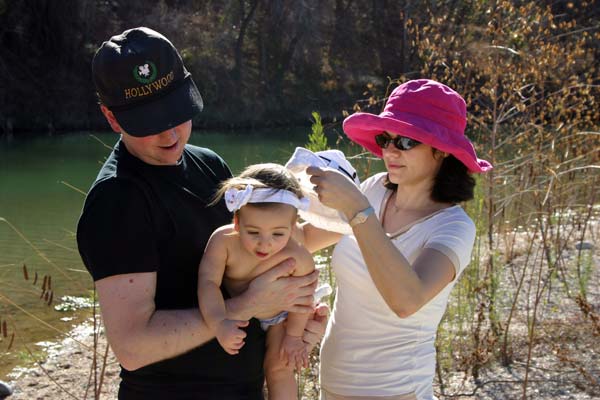 We had a couple of beautiful days while company was here. This was the nicest so we hung out on the beach.
My shutterbug instincts must have been a little off because the shot below is, unfortunately, the only one we got with Tanya and Barry in it.